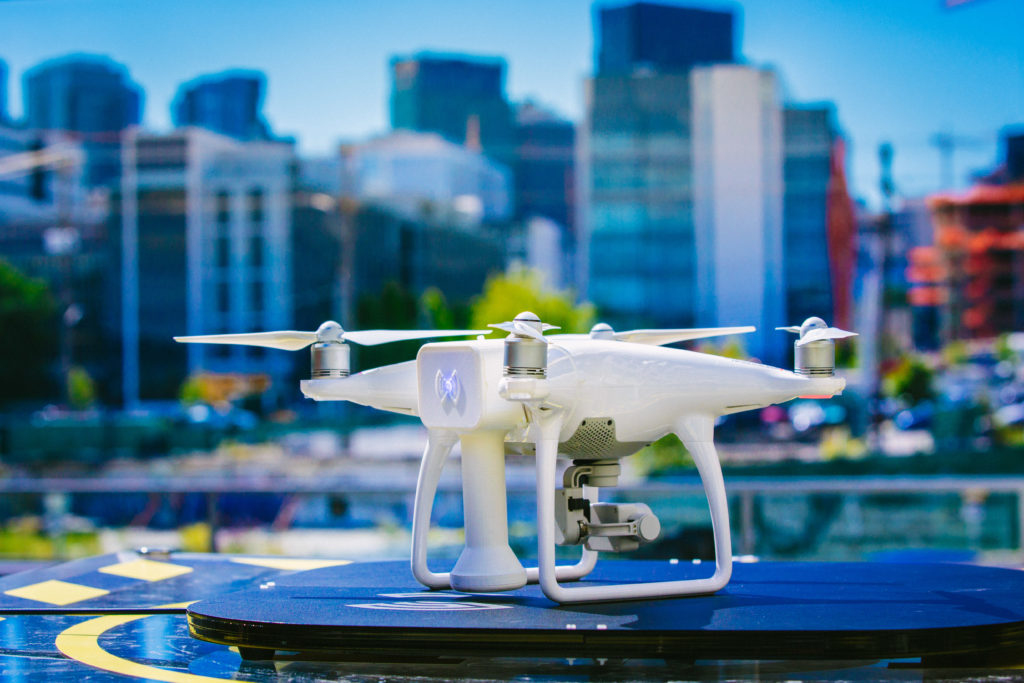 I have been interested in doing PR for robotics companies for many years. Just ask my friend Tandy Trower, former head of robotics at Microsoft and founder of Hoaloha Robotics, a company creating companion robots to enable seniors to live more active and independent lives. When I sent Tandy various media articles over the years, he delighted me with long email responses that helped educate me about the industry. I am grateful that he shared this knowledge and provided years of encouragement. In 2016, I have had the honor and privilege of working with three amazing robotics companies.
Clearly, all robots need power. In the spring of 2016, I started working with WiBotic, a company that provides wireless power solutions for the robotics industry. Its young hotshot CEO and co-founder, Ben Waters, has led his team to build technology that helps companies optimize the uptime and working efficiency of their robot fleets and save significant money in charging and maintenance costs. IDC  forecasts global spending on robotics and related services to grow to $135.4 billion in 2019, so the market potential is huge.  I have been helping WiBotic with communications planning, brand development, messaging, website, media relations, awards and more. They are definitely one to watch!
In the last couple of months, I also worked on an exciting project with a stellar company, Aerovel Corporation, makers of the Flexrotor unmanned aerial system, or "drone." They had recently partnered with Precision Integrated and Fairweather Science to help retrieve massive anchors from mooring sites in the Arctic. When they asked if I could help let the media know, I answered with an enthusiastic "yes." Flexrotor, built specifically for long-range imaging reconnaissance at sea, had guided the fleet through the labyrinthine ice of the Beaufort and Chukchi Seas.  We had a great story, spokespeople, video and photos and I was able to negotiate coverage in a wide range of media outlets including CNNMoney, FlightGlobal, Aviation Week, The Maritime Executive and IEEE Spectrum among many others which are listed and linked on the Aerovel website.

In addition, I have been working with the smart and talented folks at BluHaptics. Their software enhances humans' ability to control robots remotely resulting in improved operational efficiency and safety within subsea, industrial, defense and space operations. My work with them has included communications planning, messaging, video scripting, analyst research and speaker program. I have had my eye on them for a few years and am pleased to be doing some work with them.
My work with these three companies has enabled me to better understand the robotics landscape and gain a foothold into this vast and complex industry. I have been able to build a great media list and understand who covers what and how. I also know what industry conferences matter to this sector and which analyst firms care about robotics. And I am learning what kinds of messages and stories resonate in this industry.
It has been an exciting year building my robotics practice and I am grateful to WiBotic, Aerovel and BluHaptics for trusting me with their business.
If you want help getting the word out about your robotics company, please call me, Gaby Adam, at 206-931-5942, or email me at gaby@bytheseacommunications.com. (I am still working with companies in other tech sectors, as well as environmental sustainability organizations and travel companies.)
Photo captions and credits:  1) DJI Phantom 4 charging wirelessly on a WiBotic charging pad. Photo courtesy of WiBotic. 2) Aerovel Flexrotor is dwarfed by the helideck while launching into the Arctic's 24-hour sunlight.  Photo courtesy of Fairweather Science, LLC's 2016 Arctic Program and Jake Weber, Precision Integrated.