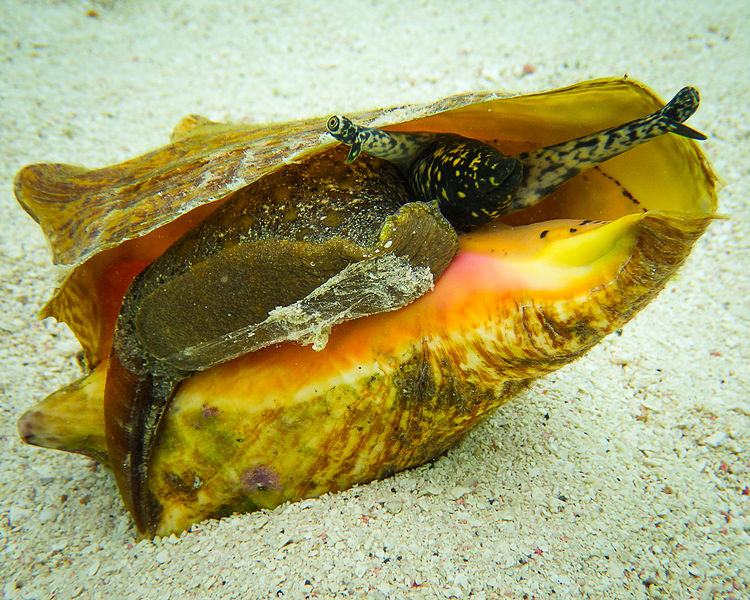 Conch fritters, and conch in numerous other culinary forms, can be bought at almost every restaurant in the Turks and Caicos Islands. Yet they are endangered. How can this be?
I recently visited these islands and their stunningly gorgeous beaches to see firsthand what was happening with the coral reefs there. I had been there 10-15 years ago on a SCUBA diving trip and was interested in seeing if the reefs were surviving climate change, tourist bumping and the notorious lionfish infestation of the Caribbean. Instead I stumbled on the queen conch issue.
Conch are yet another victim of overfishing and over-harvesting of our seas. Still tourists happily ate conch for their lunches and dinners with little regard for them being endangered. More likely, they didn't even know about it and the restaurants and/or the Turks and Caicos government are really the ones to blame.
Kathleen Wood wrote an excellent article, "The Future of Conch," in a glossy tourist magazine called Times of the Islands, about the worsening queen conch situation. She wrote that the initial declines of the queen conch stocks in the Turks and Caicos came about from the double strike of hurricanes Ike and Hannah in 2008. However, she wrote, that cannot be the entire cause. Much more is at play. Legal protections are now in place that include closed conch fishing seasons, size limitations, a ban on using artificial breathing devices (SCUBA or otherwise) to protect deep water stocks and more. Will it be enough?
The day before we left the islands, my friend and I went on a typical snorkel trip by boat. As we passed the conch farms in the gorgeous turquoise waters, I cried a silent tear for the oceans and the destruction we have caused it and its inhabitants. As anyone in ocean conservation knows, aquaculture has its own set of issues and is not a reliable or always good solution.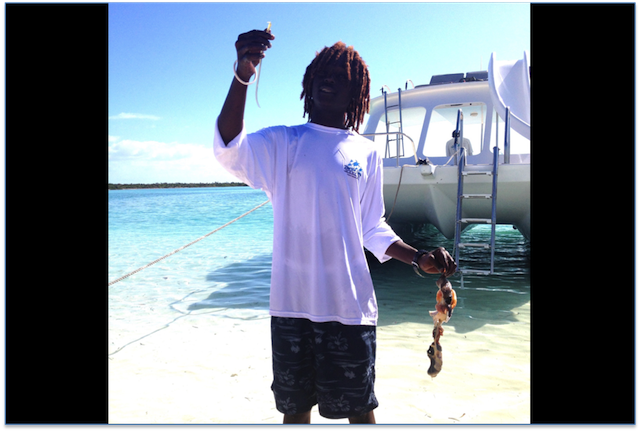 As I saw our boat trip guide, a twentyish man with dreadlocks named "Lex," demonstrate how to clean a conch, I wondered why we were eating these odd looking creatures anyhow. They looked decidedly disgusting in their natural form once out of the beautiful shell we know so well and excitedly collect.
So what can you do? Learn about and make responsible seafood choices. One place to find out more is the Monterey Bay Seafood Watch website with related smartphone app.   I stopped eating prawns a few years back when I heard about all of the by-catch (unwanted fish and other marine creatures caught during commercial fishing for a different species). I am by no means an expert in what seafood to eat or not, but trying my best is better than ignoring what is really happening.
As Lance Morgan, CEO of Marine Conservation Institute, a former client of mine, always says, "For our oceans." Most of us have been partially responsible for destroying our oceans and we all need to be a part of saving them.
May the queen conch live on!