Below are a just a few of the campaigns we have worked on, and related results, that helped to significantly build the respective businesses. We'd be happy to share more details about these and other campaigns verbally.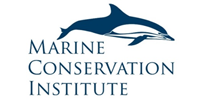 Recommended the public announcement of a major initiative by
Marine Conservation Institute
, the
Global Ocean Refuge System (GLORES)
, in October 2013 and
developed a comprehensive strategic communications plan for the initiative. Implemented all elements including brand development, logo development, messaging, positioning, website development and copy, marketing materials, social media campaigns, newsletter, blog posts and media relations.
Participated in regular discussions with the organization's president about GLORES strategic planning, partnerships and fundraising.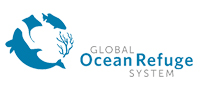 Created an extensive
partnership development plan in 2014 to engage the travel/tourism and ocean sports industries
in the
Global Ocean Refuge System (GLORES)
, an initiative by Marine Conservation Institute designed strongly protect at least 20% of the ecosystems in each marine biogeographic region of the world's oceans by 2030. Generated awareness of the initiative among major airlines, cruise lines, hotel chains and oceans sports outfitters.
Secured support and endorsement from organizations such as Virgin Unite, Alaska Airlines, SCUBAPRO, Gill, Un-Cruise Adventures and more.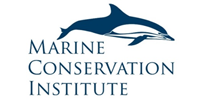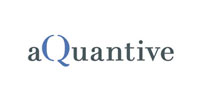 Conducted business press tours with the CEOs of RealNetworks, aQuantive, InfoSpace and others during key business events for the companies. Secured related coverage in The Wall Street Journal, The New York Times, Fast Company, CBS MarketWatch and CNNfn among many others.


Helped
InnerSea Discoveries (now Un-Cruise Adventures) with initial  brand development, messaging and website copy for their new small ship adventure trips
. After receiving their focus group research, worked with them to develop brand attributes, a tagline ("Indulge Your Adventurous Side"), a complete messaging framework and copy for their initial InnerSea Discoveries website.
The trips continue to sell-out.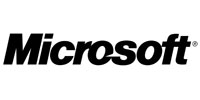 Developed and led the implementation of public relations
campaigns for the launches of several Microsoft products
, including many versions of Microsoft Word, Microsoft Office, Microsoft Money, Microsoft Works, Microsoft Publisher, Visual Studio and many others. Supported consumer media efforts for Windows 95.

Developed and drove a campaign to generate awareness and media coverage for the
re-launch the Ryndam, the first ship of Holland America Line's fleet to have all of the enhancements of the company's $225 million Signature of Excellence initiative
. Helped stage a press event for more than 50 travel trade and consumer media on a ship in New York City. Generated significant media awareness and coverage of Holland America Line's newly enhanced private island, as well as the North American arrival of the line's newest ship, the Westerdam. As part of this project, hosted 40 travel press and their guests on a 3-day cruise through the Caribbean.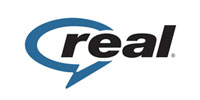 Led a team of six DDB professionals
serving the RealNetworks business
and helped the company battle the ever-present Microsoft in the aggressive media player competition.
Garnered a 95% positive rate on the 50 product reviews secured for them
. Served as an interim RealNetworks public relations director and mentor for the internal team. Drove a consumer campaign promoting the partnership between RealNetworks and the Museum of Television and Radio.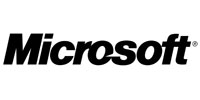 Planned and implemented unrelenting competitive press work for Microsoft Word which contributed significantly to making it the leading word processor over the formerly strong WordPerfect. Spearheaded campaigns to make Usability and Interoperability key evaluation criteria when the company began moving to a product suite model. The efforts helped jump-start the phenomenal success of Microsoft Office.

Worked closely with Washington Mutual's Technology Solutions Group on internal relations for nearly two years during a period of high growth for their department (from 800 people to 3,500 people). Developed numerous communications plans for technology roll-outs and potential crisis situations. Worked directly with the CIO and senior vice presidents in this crucial area for the company. This work provided an up-close view of a major enterprise IT department and how it functions.